THUNDERBIRD

FIELD II

Veterans Memorial

Inc.

Thunderbird Field II Veterans Memorial Inc. is a non-profit organization 501 (c)(3) aimed at preserving the history and culture of aviation in Scottsdale, providing a tribute to veterans and educational opportunities for our children, and providing scholarships for Arizona students interested in all aspects of aviation.  This organization is comprised of individuals from many different backgrounds who share a common passion for aviation, history, military heritage, and the education of our young.

Each of our members & contributors is key to the development of this project.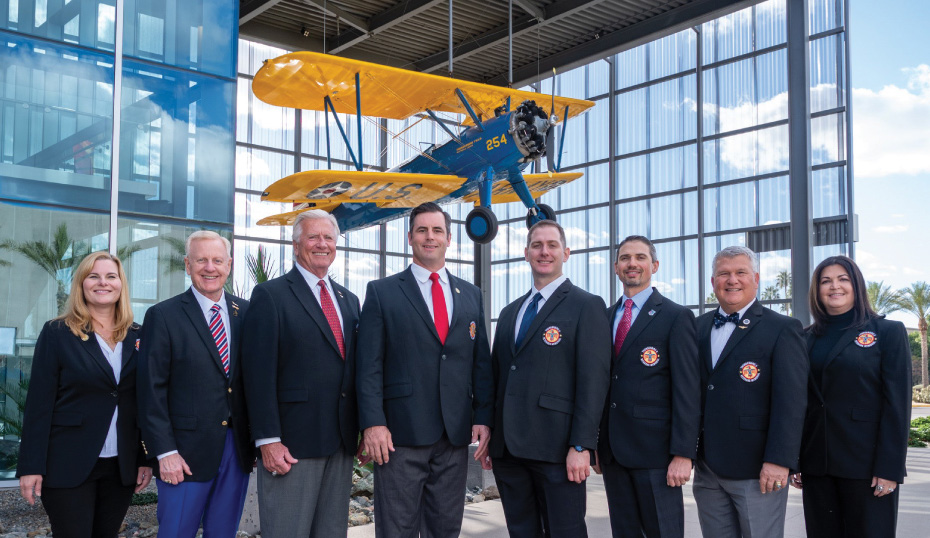 MEMBERS & BOARD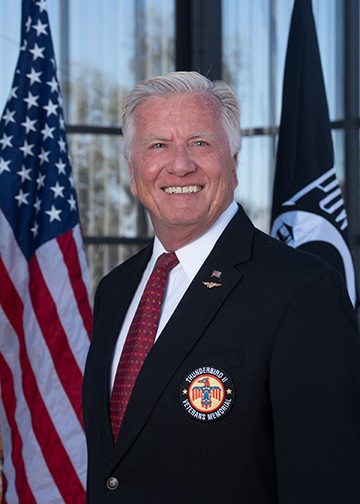 Steve Ziomek, Chairman & President
Partner, Global Mobility Solutions
Mr. Ziomek is a partner & board member for Global Mobility Solutions, Inc. (GMS), an international corporate relocation company headquartered in Scottsdale, Arizona. After a successful career in the financial industry, he co-founded FAS Hotline and Homefair.com, the 700th commercial site on the World Wide Web. Both of these companies were sold and brought back under the name of Global Mobility Solutions. Today, GMS has grown into an award-winning prominent international corporate relocation company. Steve is the founder and principal of Your REALTY Office, a Phoenix area residential real estate company, and is the former owner of Boardroom Suites of Scottsdale. Mr. Ziomek is a former Chairman and two-term Commissioner of the Scottsdale Airport Advisory Commission; a former Commissioner in the Scottsdale Veterans Commission; and is a major and command pilot in the U.S. Civil Air Patrol. Mr. Ziomek is a U.S. Coast Guard Academy graduate and former Coast Guard rescue helicopter and fixed-wing pilot. Mr. Ziomek was the recipient of the Air Medal and Coast Guard Commendation Medal and is listed on the Smithsonian National Air and Space Museum Wall of Honor.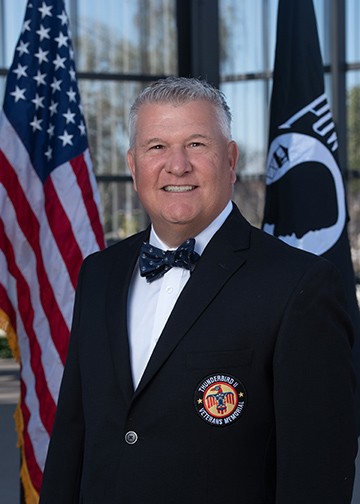 Gunnar Buzzard, Senior Vice President
President/CEO, Systems Integration Plus, Inc.
Mr. Buzzard is President and Chief Executive Officer of Systems Integration Plus, Inc. (SIP), a full-service systems integrator specializing in configuring COTS computer equipment and a leader in leading edge electronic packaging products and software design. He is a former Chairman and two-term Commissioner of the Scottsdale Airport Advisory Commission. Mr. Buzzard earned a BSE Aerospace Engineering at the U.S. Naval Academy, spent over 6 years as U.S. Navy E-2C "Hawkeye" pilot, responsible for Electronic Warfare Tactics and Training, 3 years as U.S. Navy-Industry Liaison for COTS/stealth technologies, and 15 years in the Arizona Air National Guard, KC-135E pilot and is listed on the Smithsonian National Air and Space Museum Wall of Honor.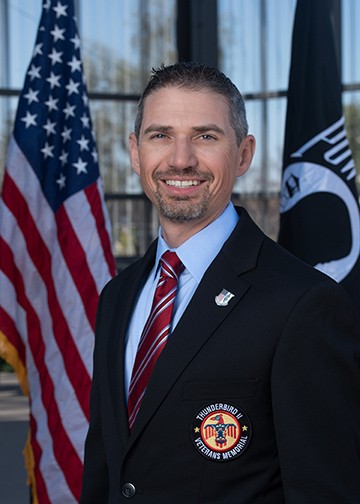 Christopher Satterfield, Board Member
Senior Manager – Senior Private Client Advisor, Schwab Private Client Investment Advisory, Inc.
Mr. Satterfield, has been in the financial services industry for over twenty-five years serving high net-worth professionals, business owners, families and non-profit organizations. Chris earned a B.A. in Business Administration from Ottawa University, is a Certified Financial Planner Practitioner (CFP®), Certified Wealth Strategist (CWS®), Certified Investment Management Analyst (CIMA®), and a Chartered Financial Consultant (ChFC®). Christopher served as Specialist E-4 Combat Infantry Medic in the United States Army – Arizona Army National Guard.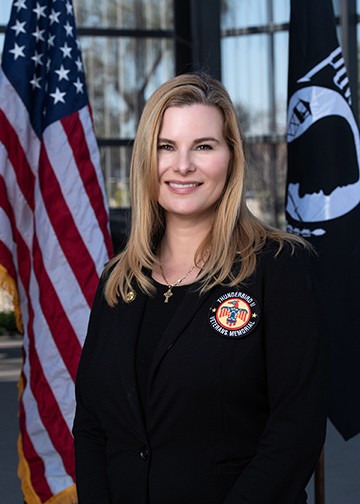 Joell Adams, Vice President
President, CFA Consultants, LLC
Ms. Adams graduated from Northern Arizona University with a BSBA in Finance and a BA in Spanish. She worked in management, accounting and finance for many years as a consultant and ran a durable medical equipment company as the COO for 6 years in Florida. She received a Master's in Accounting from University of Phoenix. In 2010, Ms. Adams founded CFA Consultants, LLC, which focused on small to medium size businesses and not-for-profit entities. She built her business around accounting, human resources, risk management, internal controls, forensic and finance consulting. The focus of CFA is to offer small businesses a part-time Controller/CFO in order to create solid business processes and forward-thinking tax, retirement and exit strategies for business owners. As a registered tax return preparer for almost 20 years with the IRS, she became an Enrolled Agent. She also provides human resource consulting, insurance and liability consulting, and payroll services.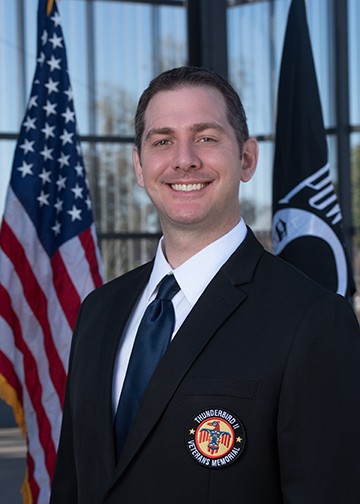 Scott Weber, Board Member
CEO, Constant Concepts
Mr. Weber is a U.S. Navy Veteran, entrepreneur, web developer, business consultant and technical advisor to several start-up entities. Having obtained a Petty Officer First Class (E-6) rating Scott was one of the fastest sailors in command history to make his rate on the USS Gunston Hall, a Whidbey Island-class dock landing ship. Mr. Weber also earned 3 Navy Achievement Medals, Sailor of the Quarter, and lead the highest rated Electronics Division in his ship's class through multiple deployments. Following a successful military career, Mr. Weber pursued his technical and entrepreneurial passions. He started More Bass, a social streaming and event platform which was released in the summer of 2021. Scott simultaneously built Constant Concepts, a digital design and development company located in Scottsdale, Arizona.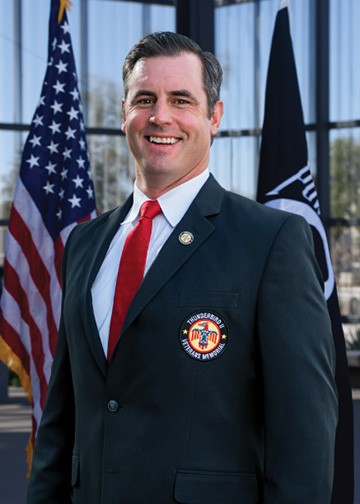 Nolan de Graaff, Secretary
Former President Ice Now, LLC.
Mr. de Graaff graduated from the University of California, Davis, with a Bachelor of Science in Managerial Economics in 2006. He was a collegiate football athlete for the UC Davis Aggies and after his collegiate playing days briefly pursued a professional career. Most of his professional business career has been in the startup and continual growth phases of Ice Now, LLC., since its inception in 2009. Ice Now was named as one of the Fastest-Growing Private Companies in America on the 2000 Inc. 5000 List four years in a row. Ice Now was sold in 2021 and Mr. de Graaff now owns a private equity company focusing on mid-level growth across multiple industries. Nolan provides non-profit support to various organizations around the Phoenix and Las Vegas metro areas. Mr. de Graaff comes from a military family as his father was a Navy veteran sailing aboard the USS Coral Sea during the Vietnam era and later pursued a career as a fire captain for Sac Metro Fire.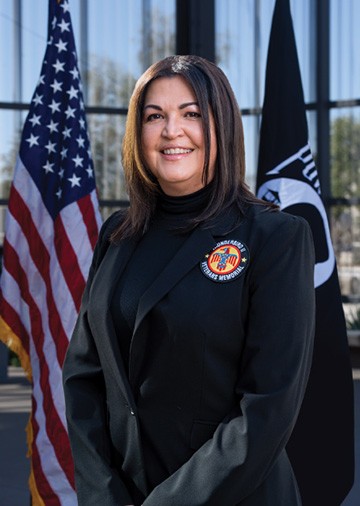 Priscilla Nelson Johnson, Board Member
Artist/Owner Nelson Art Studio
Ms. Johnson is a professional artist known for contemporary realism. She owns her own art studio, Nelson Art Studio, in Scottsdale, AZ. Besides her art, Priscilla is passionate about community service. This passion has allowed her to serve on numerous boards the past 40 years. Some of these include Child Protective Services Rainbow Room, Medical Alliance Board, Symphony Guild Board, and several scholarship foundation boards. Most recently, Priscilla has been on the Scottsdale Arts Board of Trustees and the Country Club of DC Ranch Board of Directors. Ms. Johnson comes from a military family as her father was a WWII pilot and her siblings served in the Army and Air Force.
ADVISORY BOARD:
Rudy R. Miller, Chairman of Advisory Board and Scholarship Committee
Chairman, President & CEO, The Miller Group
An entrepreneur and philanthropist, Mr. Miller founded The Miller Group, Miller Capital Corp., Miller Investments, Miller Management Corp., Miller Capital Markets, an investment bank, MTCC (INC. 100 company), and StatesWest Airlines/US Air Express. Mr. Miller earned a Bachelors and MBA degree. He has served as a board member for public and private companies, including America West Airlines, Vice Chairman-Finance of The Ritz-Carlton Magazine, Chairman of the Arizona State Board of Private Post-Secondary Education, and the Peace Officers Memorial. He received a bronze medal from the 25th International Film & TV Festival of New York City as Executive-Producer/actor for the "most likely to succeed" film. President Ronald Reagan presented him the Medal of Merit for his service on a Presidential Task Force. Mr. Miller served in the United States Army, U.S. Army Reserve, and the U.S. Air Force Reserve in the Vietnam era. He received honorable discharges as a Noncommissioned Officer. Prior to his military service, he served as a first responder-fireman. Mr. Miller is listed on the Smithsonian National Air and Space Museum Wall of Honor.
ADVISORY BOARD:
W.J. (Jim) Lane – Vice Chairman Advisory Board – Former Mayor, City of Scottsdale
Gary Mascaro – Aviation Director, City of Scottsdale
Rob Schwister – EVP – Equipment Leasing Services LLC
Randall S. Prust, M.D. – Prust Medical Consulting LLC
Karen Longo – Management Consultant
AMBASSADORS:
Laura Kluczenko – IT Adviser; Graphic and Web Designer; Owner, Half Pint Web Design
Rachael Shantz – Arizona State University Graduate and Scholarship Recipient
Olivia Sparks – Arizona State University Graduate and Scholarship Recipient
Payson Duane – Embry Riddle Scholarship Recipient