A
RIDE

FOR A

GREAT CAUSE

Since September 2017, over 75 rides were given in our Stearman allowing many fortunate people to experience the true joy of flight in a World War II vintage U.S. Army Air Corp aircraft.  The last flight prior to becoming the centerpiece of the Thunderbird Field II Veterans Memorial was on May 12, 2018.

Following the flight, the retirement ceremony entailed a traditional water salute provided by the Scottsdale Airport Fire Department

The water salute is a touching airport tradition to honor military veterans, foreign dignitaries, and aircraft entering or retiring from service.  Salutes typically involve two firefighting rigs spraying arcs of water over an arriving or departing flight.  Each water cannon salute, which lasts one-two minutes, can use as much as 3,000 gallons of water.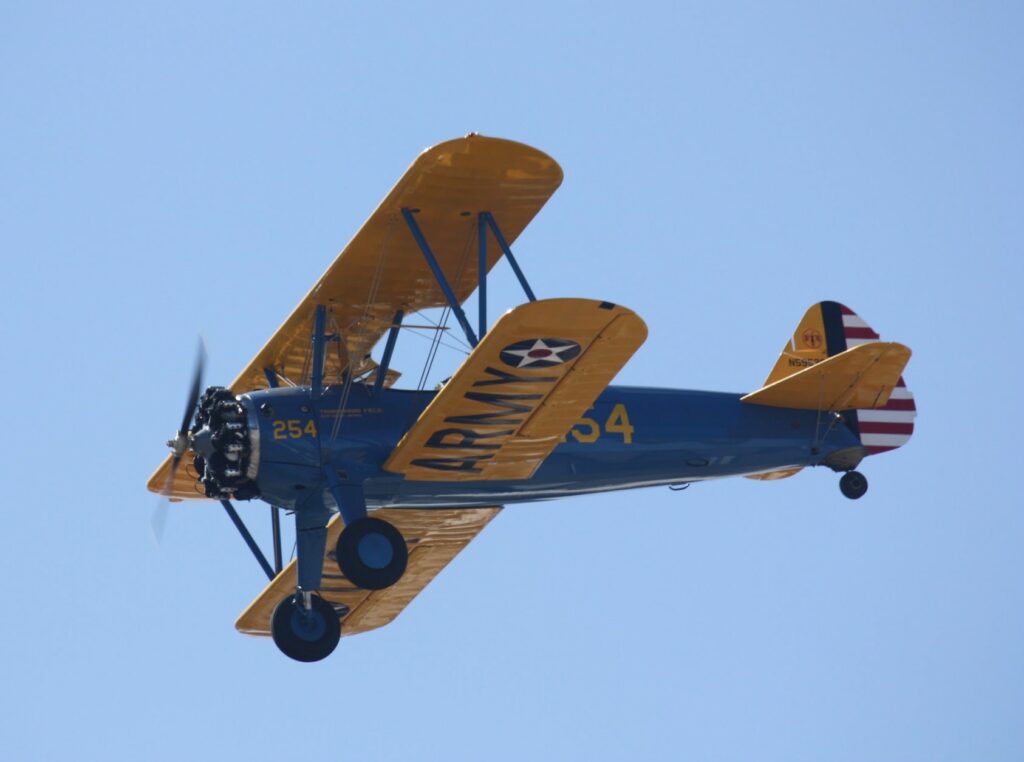 MANY BECAME A PART OF A UNIQUE PIECE OF HISTORY BEFORE THIS FABULOUS WARBIRD WAS RETIRED!
Thunderbird Field II Veterans Memorial has been hosting rides in our Stearman PT-17, a WWII Army Air Corp Trainer, since September 2017.  The aircraft will now become the centerpiece of the new Veterans Memorial at the Scottsdale Airport.